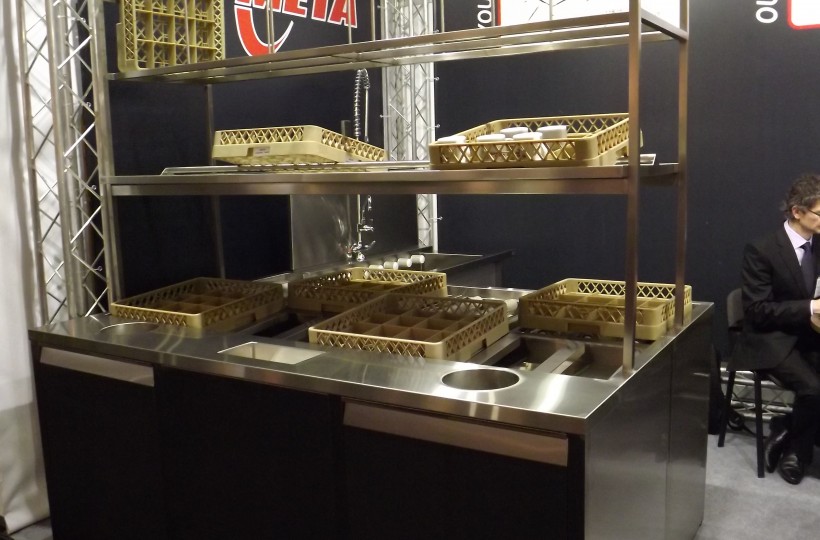 Novameta at Hotelympia 2014
Hotelympia 2014, the UK's most comprehensive event for the foodservice and hospitality industry returned to London's ExCeL on April 28th – 1st May.
We are proud to have had an opportunity to showcase our equipment for the first time in the UK! A pack of features and exclusive quality of our equipment have attracted a lot of attention of the visitors, the 4 meter height adjustable table with integrated cooling counter unarguably being the main eye-catcher. The exhibition has been truly successful – the most impressive units from our showcase have already reached kitchens in the UK. Distributors all around the country have expressed great interest in our range of equipment thus we are looking forward to establishing new partnerships throughout the UK.
Back