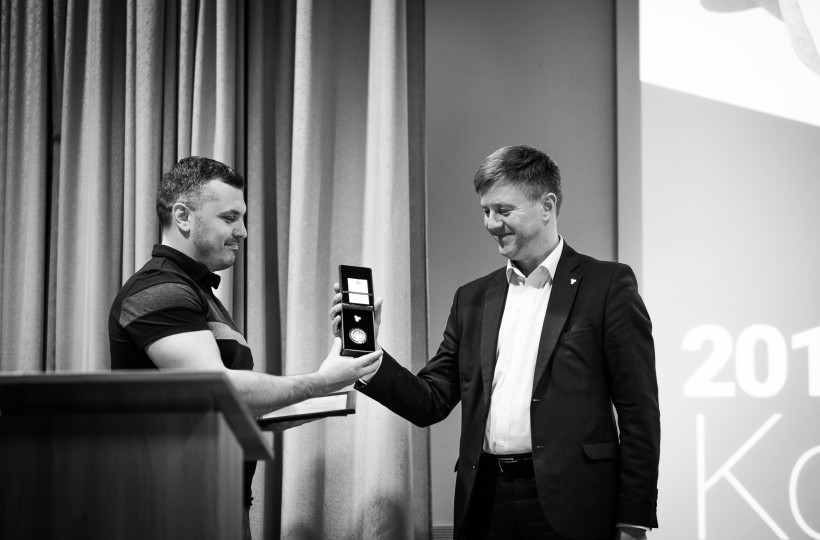 An annual Novameta conference
What started as an experiment a year ago - exploded, got a clear direction and became a tradition.
Speakers presented company's innovations, discussed future challenges and goals and once again welcomed the company's victories during the Novameta employee event.
Traditionally Lithuanian engineering industries association (LINPRA) chooses one person from the representatives of its member companies and honors him for the exceptional work.
This year LINPRA honored Giedrius Vaičiukynas for the courage to experiment, professionalism and contribution to the development of the company's engineering innovations!
Laurynas Narbutas expanded the range of diverse and interesting reports by presenting an inspiring story of his success to the Novameta nation and the Voiceless group uplifted the good mood during the event.
Back