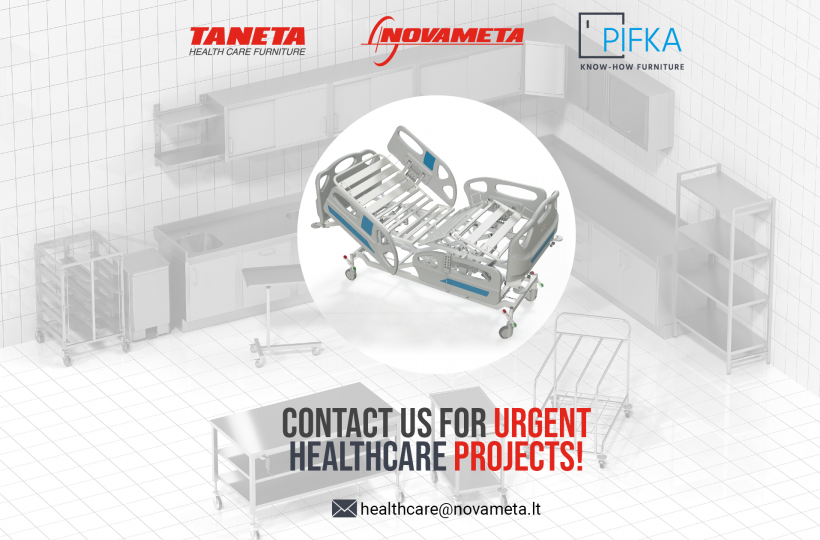 Contact us for urgent healthcare projects!
Due to worldwide pandemic situation of Coronavirus Novameta's group companies have started to contribute to the fight against the COVID-19 virus and manufacture at higher capacities HEALTHCARE EQUIPMENT in need for nursing homes, hospitals etc.
We understand the complexity of the situation, so we are ready to take urgent orders! We have the necessary experience and production capacity to help you today! Contact us now!
Our email: healthcare@novameta.lt
Back