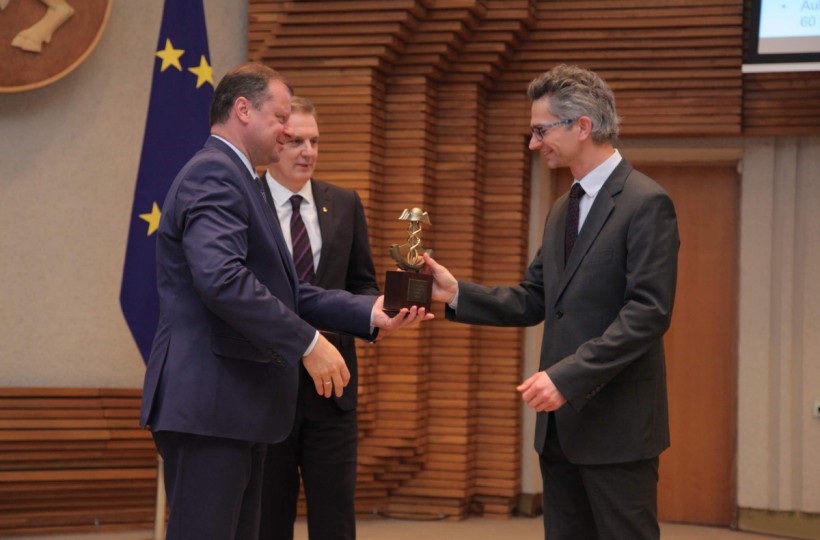 Novameta win prestigious 2017 Lithuanian Export Award
Each year the Lithuanian Chambers of Commerce for Industry & Crafts select companies that export products and services outside of Lithuania and put them forward to be shortlisted for the much sought after Annual Lithuanian Export Award.
Novameta were selected after being recognized as being one of a few very strong, progressive and successful Lithuanian companies that is exporting to over 20 countries, this helping to contribute to Novameta's and the countries continued growth and success with exporting.
Novameta's Managing Director Mindaugas Jonuskis was proud to pick up one of the coveted accolades on behalf of Novameta for Lithuanian Exporter of the Year 2017.
Novameta's MD commented, "This is a testament to the investment we have made in the business and the commitment of our employees to want to be the best that we have picked up this prestigious industry award".
During the past four years, Novameta's exports have increased by 125%
Back